ONE PRODUCT TO LEVEL UP YOUR WHOLE BEAUTY REGIME

Enjoy clearer skin and healthier hair, all while receiving a better night's rest.
Luna is the true definition of beauty sleep.


Luna is home to the world's first silver ionised Mulberry Silk beauty pillow.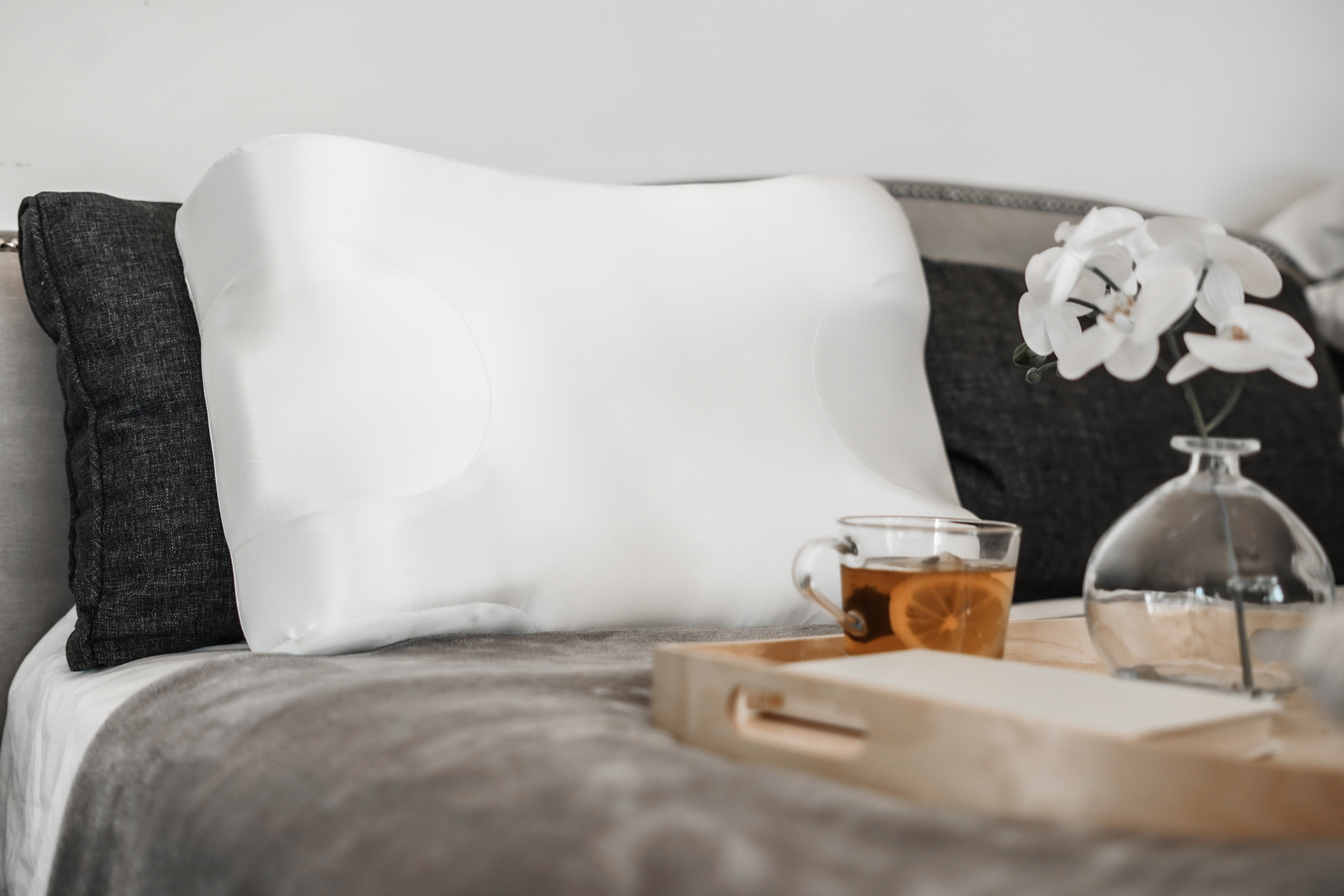 Perfectly Shaped
Memory Foam Support


Luna's carefully chosen adaptive memory foam base
and orthopedically designed shape offer support regardless of how you prefer to sleep.
✔ Cervical neck and shoulder support to suit all sleeping styles
✔ Assists in training you if you wish to sleep on your back
✔ Luna's Crescent Contours relieve kilograms of pressure on
skin, hair and muscles - preventing wrinkles
✔ Lymphatic System Support to aid in lymphatic flow - preventing swelling and puffy eyes

Clinically Proven Infusions
Eliminate 99.7% of Bacteria
Our exclusive silver-ionised 22 momme
100% Mulberry Silk pillowcase features an
industry peak 6A grading. Treated with natural
silver, it is clinically proven to eliminate 99.7%
of acne-causing bacteria to protect
your skin from damage while you rest.

✔ Reduce Acne, Breakouts and Irritated Skin
✔ Regulate Temperature and your Skin's Natural Oils
✔ Dispel Odours and Dust Mites

A More Sustainable Option

All Luna Pillow purchases include a pillowcase,
with the option of a 400TC Bamboo Silk vegan
pillowcase also available. This is a more sustainable option that uses less water in production than other fabrics such as cotton or traditional silk.
✔ Luna Pillowcases are spun, woven and sewn in an ethically certified factory
✔ Oeko-Tex® certified non-harmful
✔ Anti-Bacterial properties allow for more time between washes
"Thank you, La Luna Pillow. I have tried my pillow for a week after receiving it, and I'm loving it.
No more neck pain, I feel great when I wake up and my face looks and feels great and smooth.
I highly recommend this pillow. 5 stars!"
- Ivan
"I've tried 7 different memory foam pillows this past year without luck.
One week with Luna and I no longer wake up with horrible neck pain, and my skin is visibly clearer.
I've ordered a set for every bedroom in the house. Incredible."
- GabrielText
"Since buying my Luna I have the best sleep - no more neck pain!
The bonus is that I wake up without a puffy face, no more sleep wrinkles and my skin is clearer.
I won't sleep on anything else."
- Sarah